Gift Certificates Now Available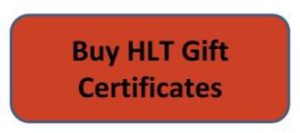 You can now share the joy of live theatre with family, friends, and neighbors in the form of a Hanover Little Theatre gift certificate. We now have certificates in denominations of $15, $30, $50 and $100 with convenient online delivery available. The gift certificates can be used for ticket purchases only.
Plan ahead for the holiday season and get your shopping done at HLT. Gift certificates will also be available during our box office hours on Oct. 28 (10 a.m. to noon), Oct. 29 (noon to 2 p.m.), Nov. 4 (10 a.m. to noon) and Nov. 5 (noon to 2 p.m.).