'Funny Business' Auditions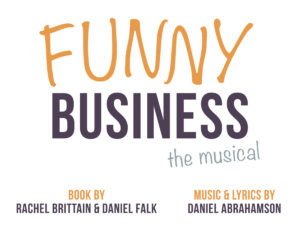 For the final show of our 2016-17 season, we will present the workplace musical comedy Funny Business. The fast-paced show by Rachel Brittain and Daniel Falk with music and lyrics by Daniel Abrahamson.
The Chime Communications office staff works through their problems through song to try and avoid layoffs.
The show will run July 14-16; 20-23 with a cast of three men and two women.
Director Sally Chase will hold auditions at 7 p.m. on Sunday and Monday, May 7 and 8 at the playhouse (360 Blooming Grove Road, Hanover). Actors of all experience levels are encouraged to audition.
Please prepare a musical selection (16-32 measures). An accompanist will be provided. A CD player and speakers to connect to electronic devices will also be available, if needed.