'The Oldest Profession' Tickets Now On Sale
Tickets are on sale now for The Oldest Profession, the second show in our 68th season. Online ticket sales are available around the clock. You can also call 637-5297 to reserve tickets or take advantage of our box office hours the two weekends prior to the show. The show runs Nov. 11-13 and 17-20.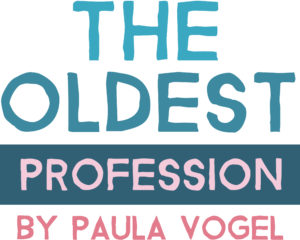 All tickets are $15 with no fees for tickets printed at home or bought at the door. There will be a $2 charge for all phone orders and a $1 charge for any tickets delivered through the mail.
There are discounts available for students and seniors as well as groups of 10 or more. Plan a group outing and save money.
In the show, life has radically changed for a quintet of New York City "working women" in 1980. With their clientele beginning to die off, they navigate their new lives in The Oldest Profession, a dram-edy by Paula Vogel.
Familiar faces fill the cast for director Courtney McDougall. Heidi Hormel (Edna), Cherie Brothers (Lillian), Erin DiNello (Mae), Dixie Smith (Ursula) and Suzanne Williamson (Vera) will play the ladies of the night dealing with a whole new world after Ronald Reagan is elected President.
The theatre will once again raise funds for a local nonprofit community partner. The partner for this show will be the Hanover Soroptimist.
The theatre will donate $2 for every ticket sold to the Saturday, November 12, show to the Soroptimist. An anonymous patron will match that donation, generating $4 for every person attending that performance. Additionally, donations for Soroptimist will be accepted at all seven performances.
Since inaugurating this program in November 2014, Hanover Little Theatre has donated nearly $4,000 to a variety of local organizations.