'Grandmother' Tickets Available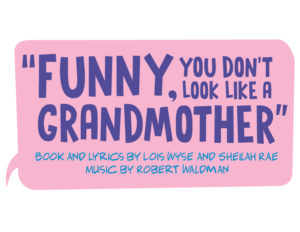 You can get your tickets for Funny, You Don't Look Like a Grandmother now. This family-friendly musical revue will have 8 p.m. shows Nov. 10-11 and 16-18 with 2 p.m. matinees on Nov. 12 and 19.
Come laugh as our cast shines a new light on modern grandmothers through humorous and heartwarming scenes. Watch and laugh as grandmothers debate what name they want to be called, their availability as baby-sitters and much, much more.
Tickets are just $15 with discounts available for seniors, students and groups of 10 or more. Tickets are available around the clock online. You can also call 717-637-5297 to reserve tickets. Please allow up to 72 hours for one of our volunteers to return your call. All phone orders have a $2 processing fee.
Our box office will be open from 10 a.m. to noon on Oct. 28 and Nov. 4 and from noon to 2 p.m. on Oct. 29 and Nov. 5 for ticket and membership sales.