Lineup for 2017-18 Announced
Murder, mayhem and music will fill the Hanover Little Theatre's 69th season, announced yesterday at the theatre's annual meeting. The four plays planned for 2017-18 feature marital mix ups, family frustrations and a sleuthing star.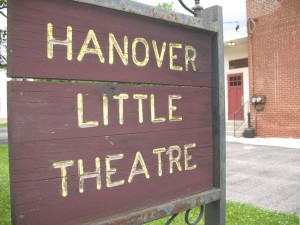 The theatre, located at 360 Blooming Grove Road, will hold ticket prices steady at $15 per show. Information on memberships and season tickets for the new season will be available soon.
Most membership plans feature ticket vouchers that can be used for any show as well as early access to seating choices. Money-saving season tickets provide the same seat to each performance as an additional option. Single ticket purchases are available online or at the box office for no additional fee.
Take a look at the upcoming season:
Funny, You Don't Look Like a Grandmother: This musical revue shines a new light on modern grandmothers through humorous and heartwarming scenes. Watch and laugh as grandmothers debate what name they want to be called, their availability as baby-sitters and much, much more. The show will run Sept. 8-10, 14-17, 2017.
The Game's Afoot: Broadway star William Gillette, known for his portrayal of Sherlock Holmes, throws a Christmas party, but the main course is murder when a party guest is found stabbed to death. Non-stop danger and hilarity follow in this Ken Ludwig play as Gillette steps into Holmes' shoes to try and solve the crime. The show will run Nov. 10-12, 16-19, 2017.
Rumors: Just before his 10th wedding anniversary party, the Deputy Mayor of New York passes out from taking Valium after unsuccessfully trying to shoot himself in the head, and his wife is nowhere to be found. Their friends try to cover up the circumstances from arriving guests, but miscommunication and confusion fuel this Neil Simon farce. The show will run April 20-22, 26-29, 2018.
The Sensuous Senator: From the same authors of Sex Please, We're Sixty and Sin, Sex and the C.I.A., this political farce descends into bedlam when a presidential candidate running on a "morality" platform finds himself trapped in his house with his wife, girlfriend, a lady of the evening, two colleagues and a nosy reporter. The show will run July 13-15, 19-22, 2018.