Members Invited to Annual Meeting
All members are invited to the 2017 Annual Meeting of the Hanover Little Theatre at 2 p.m. on Sunday, June 25 at the theatre, 360 Blooming Grove Road. Members will be v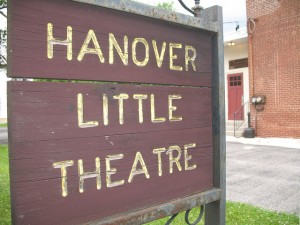 oting on bylaw changes and the board of directors at this meeting.
There are three bylaw changes being proposed. The first will eliminate language regarding membership cards because these have not been used for many years. The second will reduce the needed quorum for a meeting of the membership from 15 to 10. The final change will remove the Immediate Past President as a voting member of the board and add a seventh At Large Board Member. The Immediate Past President will remain an Ex Officio member of the board.
The slate of officers for 2017-18 is: Brian Shea, President; Duane Bull, First Vice President; Courtney McDougall, Second Vice President; Brandon O'Donnell, Treasurer; Nicole Merkel, Secretary; Skip Tananis, Facilities Manager; Leslie Breighner, Sally Chase and Suzanne Williamson, Two-Year At Large Board Members; and Chad Zepp, One-Year At-Large Board Member. Heidi Hormel will remain as Immediate Past President.
The board will also announce the shows, directors and performance dates for the 2017-18 season, our 69th year of acting up. This outstanding collection of titles was approved at the May Board meeting.