'The Oldest Profession' Cast Announced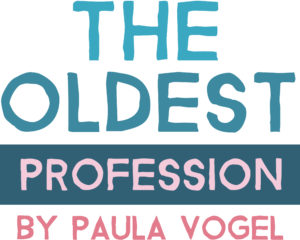 Director Courtney McDougall has announced the cast for Hanover Little Theatre's upcoming production of The Oldest Profession. Tickets will go on sale on Oct. 10 for the show, which runs Nov. 11-13 and 17-20.
In this Paula Vogel dram-edy, five senior-citizen "working women" adjust to life in the 1980s as their clientele begins to die off and their New York undergoes radical changes.


| CHARACTER | ACTOR |
| --- | --- |
| Edna | Heidi Hormel |
| Lillian | Cherie Brothers |
| Mae | Erin DiNello |
| Ursula | Dixie Smith |
| Vera | Suzanne Williamson |
All tickets are now $15 with no fees for tickets printed at home or bought at the door. There will be a $2 charge for all phone orders and a $1 charge for any tickets delivered through the mail.
Memberships are still available
and provide access to tickets before they go on sale to the general public.
The box office, located at 360 Blooming Grove Road, will be open for ticket sales on Oct. 29 and Nov. 5 from 10 a.m. to noon and Oct. 30 and Nov. 6 from noon to 2 p.m.