Weekend Comedy Opens This Week
Now that the fireworks show has ended, get ready for your next exciting adventure – tickets to Weekend Comedy.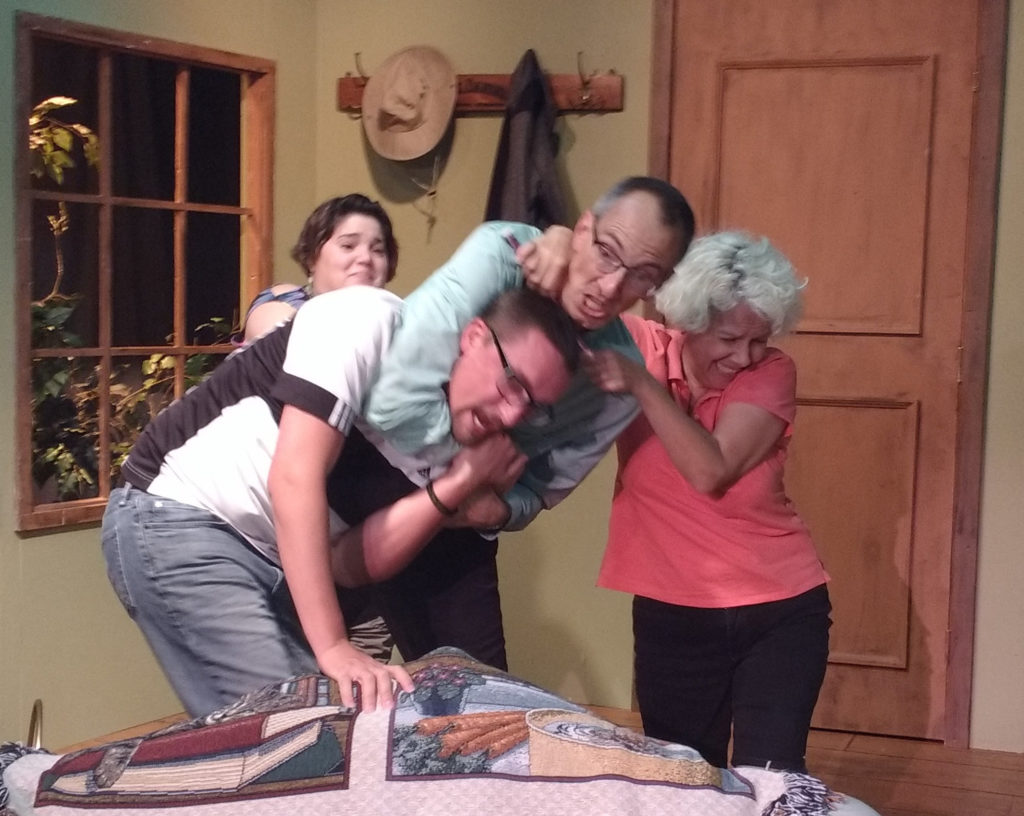 Plans for a relaxing weekend go out the window in this comedy when two couples – one middle aged and the other in their 20s – reserve the same one-bedroom, one-bathroom cottage for the same weekend. The two couples decide to give it a go and the generation gap leads to friction. In the end, the cramped quarters teaches each couple some lessons about their relationships.
Get your tickets online or by leaving a message at 717-637-5297. Weekend Comedy, the final show in our 67th season, opens Friday, July 8 at 8 p.m. You can enjoy a post-show reception sponsored by Rose's Pizza and Restaurant after the Opening Night show.
The Saturday, July 9, show will serve as a benefit for Friends of Codorus State Park. Each ticket sold for the 8 p.m. show will generate a $4 donation to the group. The theatre will donate $2 while an anonymous patron will match that donation.
The fun continues with a matinee on Sunday, July 10 at 2 p.m. The show continues with 8 p.m. shows July 14-16 and a closing matinee at 2 p.m. on Sunday, July 17.