HLT Show to Benefit Safe Home
For the past 35 years, the Safe Home Program at the Hanover YWCA has helped domestic violence victims in York and Adams counties. Hanover Little Theatre will raise money for this important service during the production of Little Shop of Horrors, which has shows April 8-10 and 14-17.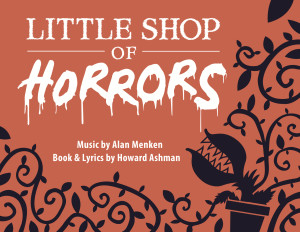 This marks the sixth show where the theatre will raise funds for a local non-profit community partner. The theatre will donate $2 for every ticket sold to the Saturday, April 9 show to Safe Home. An anonymous patron will match that donation, generating $4 for every person attending that performance. Additionally, donations for Safe Home will be accepted at all seven performances of Little Shop.
Safe Home works to provide comprehensive services to victims of domestic violence, including a 24-hour hotline and crisis response fielded by staff and volunteers, options counseling, legal advocacy, transportation, and child therapy. Safe Home also serves as a referral source to link victims with other services required to achieve the goal of self-sufficiency. In addition, a staff person facilitates a weekly peer support group during which free childcare is provided.
Since inaugurating this program in November 2014, Hanover Little Theatre has donated nearly $2,500 to a variety of local organizations.
Tickets are on sale now for Little Shop of Horrors. Performances are scheduled for 8 p.m. on April 8-9 and 14-16 as well as 2 p.m. matinees on April 10 and 17. Tickets are $14 with discounts available for students, seniors and groups. Online orders are available around the clock. To place an order by phone, please call 717-637-5297 and leave a message. Calls will be returned within 72 hours. There is a $2 processing fee for all phone orders.
The box office, located at 360 Blooming Grove Road, will be open for ticket sales on March 26 and April 2 from 10 a.m. to noon and April 3 from noon to 2 p.m.