Improv Workshop Planned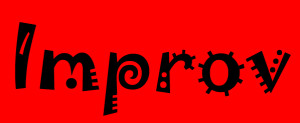 Come learn the basics of improvisational comedy in a fun, interactive workshop at Hanover Little Theatre (360 Blooming Grove Road, Hanover) on Saturday, Jan. 16. HLT board member and improv performer Brian Shea will lead the workshop from 2-4 p.m. The cost is $10 per person.
The session will include activities and games that encourage you to think on your feet like never before. Have fun in a supportive atmosphere designed to help the beginner explore the potential of improv on the stage and in everyday life. Step into the world of make believe through simple and entertaining exercises. Space is limited, and the class is designed for those 16 and older.
Email to reserve your spot in this new addition to HLT's community outreach efforts.