Meet the 'Run For Your Wife' Cast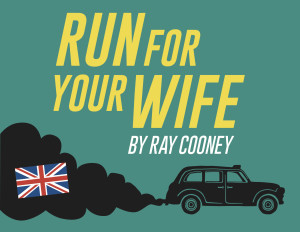 Director Mark C. Franceschini has announced the cast for Hanover Little Theatre's upcoming production of Run For Your Wife. The show will run November 13-15 and 19-22. Tickets will go on sale in mid-October.
Because of his odd working hours, taxi driver John Smith manages to live two lives, with a different wife in each one. After he is knocked unconscious during a mugging, a police investigation begins to unravel his double life. This quick-paced Ray Cooney farce features misunderstandings, slamming doors and an unmistakable charm.
| CHARACTER | ACTOR |
| --- | --- |
| John | Michael Baker |
| Stanley | Jeb Beard |
| Mary | Nikki Bull |
| Barbara | Vanessa Burke |
| Bobby/News Reporter | Shane Jacoby |
| Det. Sgt. Porterhous | Donovan Snyder |
| Det. SGT Troughton | Kathy Blake |