'Run for Your Wife' Auditions Scheduled
Auditions for Run for Your Wife will be at 7 p.m. on Sept. 13 and 14 at Hanover Little Theatre (360 Blooming Grove Road, Hanover). The show will run Nov. 13-15 and 19-22. Mark Franceschini will direct.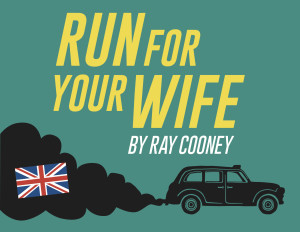 Because of his odd working hours, taxi driver John Smith manages to live two lives, with a different wife in each one. After he is knocked unconscious during a mugging, a police investigation begins to unravel his double life. This quick-paced Ray Cooney farce features misunderstandings, slamming doors and an unmistakable charm.
The cast features six men and two women. Actors are only required to attend one night of auditions for consideration. All levels of experience are encouraged to audition. For more information, contact info@hanoverlittletheatre.com.