'Last of the Red Hot Lovers' Audition Information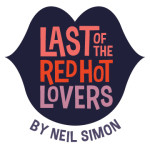 Director Beau Bowden will hold auditions for "Last of the Red Hot Lovers," the opening show of HLT's 67th season, on Monday and Tuesday, July 20 and 21 at 7:30 p.m. at the playhouse, 360 Blooming Grove Road, Hanover.
Actors of all experience levels are encouraged to audition. You only need to attend one night of auditions for consideration. The Neil Simon comedy features one man and three women in the cast. The show will run Sept. 11-13 and 17-20.
One Male, 40s

Two Females, Late 30s/Early 40s

One Female, 20s
As the 1960s come to a close, Barney Cashman goes about his life in New York with one thought –"Will the sexual revolution pass me by?" This Neil Simon comedy follows a middle-aged married man's attempts at seduction. Overworked and overweight, this restaurant owner falls flat in each attempt and realizes in the end that he would prefer a romantic afternoon with his wife, Thelma.
For more information, contact info@hanoverlittletheatre.com or call 717-637-5297.