'Bingo' Audition Dates Scheduled
Get your daubers out for the final show of our 66th season – Bingo! The Winning Musical.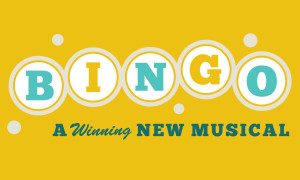 Director Charlie Beard will hold auditions for this fun and upbeat musical at 7 p.m. on April 20 and 21 at the playhouse (360 Blooming Grove Road).
The cast calls for 5 women and 1 man. The audition consists of singing and reading scenes from the show. Interested actors only need to attend one night of auditions. You do not need to have previous acting experience to audition.
We are also interested in hearing from anyone who would like to help in any off-stage capacity.
E-mail us for more information.