Donor Will Match HLT Donation
Buy a ticket for the Nov. 15 performance of Sylvia at the Hanover Little Theatre and double the donations to Operation Paws for Homes (OPH) with a dollar for dollar match from anonymous donors. With this generous offer, OPH will receive $4 for every ticket sold for this Saturday performance. The donor is also providing an additional $2 for each member of the cast and crew. Nov. 15 is not the only evening benefiting OPH. At each performance, donation jars will be available to support this nonprofit that rescues canines.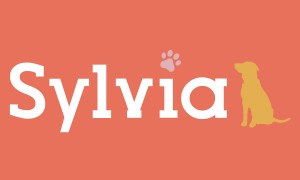 Operation Paws for Homes is a 100 percent donor-funded group committed to rescuing dogs of all breeds and ages from high-kill shelters, mostly in rural South and North Carolina. The group also partners with shelters located in Virginia and Maryland and provides pet adoption services to families located in Virginia, Washington, D.C., Maryland, Southern Pennsylvania and neighboring states.
Sylvia, which takes a look at the complicated relationship between a man, his dog and his wife, runs at 8 p.m., Nov. 14-15 and 20-22 and 2 p.m., Nov. 16 and 23. Tickets are $12 with a $1 discount available for students and seniors. Group discounts are also available. Tickets are available online at www.HanoverLittleTheatre.com or by calling 717-637-5297.