'Sylvia' Performance to Benefit Dog Rescue Organization
A man and his dog have a very special relationship. Who can come between that? The man's wife, that's who.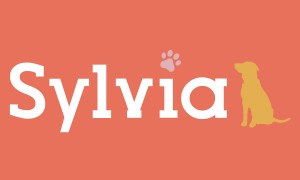 Hanover Little Theatre (HLT), 360 Blooming Grove Road, Hanover, will stage the A.R. Gurney comedy Sylvia, which takes a look at this complicated relationship, at 8 p.m., Nov. 14-15 and 20-22 and 2 p.m., Nov. 16 and 23. Sally Chase directs this cast of HLT veterans.
In honor of the title character, the theatre will donate a portion of the ticket revenue from the Saturday, Nov. 15 performance to Operation Paws for Homes, a nonprofit that finds homes in southcentral Pennsylvania, Maryland, Virginia and Washington, D.C., for rescued dogs. Monetary donations for the organization will also be accepted at the theatre on show nights.
Nicole Merkel will play Sylvia, the canine "other woman" who comes between Greg (Brian Shea) and Kate (Heidi Hormel). The empty nesters have returned to live in New York City, but clash when Greg brings home Sylvia from a park. She helps Greg deal with problems at work, but Kate thinks the time for a dog has come and gone. The couple struggles to deal with the way Sylvia changes their lives.
Bob Brown rounds out the cast, playing three roles: Tom, a dog park acquaintance of Greg's; Phyllis, an old friend of Kate's; and Leslie, the therapist who tries to untangle the situation.
Rose's Pizza and Restaurant will again sponsor the Opening Night reception on Friday, Nov. 14. Tickets are $12 with a $1 discount available for students and seniors. Group discounts are also available. Tickets are available online or by calling 717-637-5297.