Box Office Hours Announced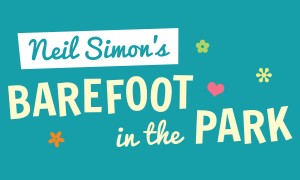 With Opening Night just a week away, Hanover Little Theatre has announced special hours for the box office so patrons can buy tickets in person. Stop by the theatre at 360 Blooming Grove Road this weekend between 3-5 p.m. on Saturday, Sept. 6 and Sunday, Sept 7 to buy tickets and season-long memberships.
Stop by to choose your seats for your favorite night to see our opening show, the classic Neil Simon comedy "Barefoot in the Park."
The show opens on Friday, Sept. 12 with an 8 p.m. performance. Opening night will feature a post-show reception sponsored by Rose's Pizza and Restaurant. The show will continue at 8 p.m. on Saturday, Sept. 13 with a 2 p.m. matinee on Sunday, Sept. 14. The second week will feature 8 p.m. performances Thursday through Saturday, Sept. 18-20 and conclude with a 2 p.m. matinee on Sunday, Sept. 21.
Tickets are also available by calling 637-5297.  Tickets are $12 with a $1 discount for students and seniors. Discounts are also available for groups of 10 or more. It's not too late to book your seat at Hanover's only all-volunteer community theatre.